Medicare Advantage Plans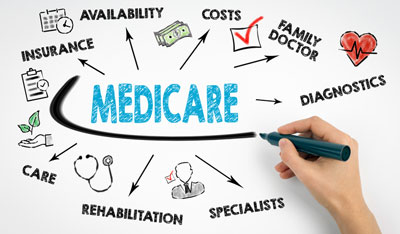 Most Medicare Advantage Plans offer free quarterly allowance for OTC (Over-The Counter) products.  See the list below.  This money can range from $25 to $300 a quarter depending upon the type of Medicare Advantage Plan you have.  So someone with a low income who qualifies for Medicare and Medicaid and is enrolled in a Dual-Eligible Special Needs Perosn Plan aka DSNP, or some people with Diabetes, Cardiovascular or Heart Disease may be on a Chronic Special Needs Person aka CSNP may also get more benefits including more OTC money, more transportation to the doctors, help with utility bill for heating and air conditioning, more money for dental, vision, hearing aids, food cards, $25-$75 a month for healthy food, home care visits for help with light housekeeping, food preparation, and personal hygiene.  If you get Extra Help from the Federal Government to help pay for your medications or relief from paying all of your Part B premium you may also qualify for special Medicare Advantage plans.  This does not apply to anyone who has a Medicare Supplemental Plan such as Plan F, G, or N.
Are you a Veteran?  Then first let me thank you for your service.  Next, did you know that you can have in addition to Tricare or just VA benefits, you can get a Medicare Advantage Plan with zero premium, that gives you more benefits that a standard HMO, PPO, MSA, or PFFS Medicare Advantage Plan?  Whats the catch?  The catch is that you cannot get your prescription drugs from the Medicare Advantage Plan and must either get them from the Veterans Administration or pay for them out of pocket.
Here is a list of items available for purchase when using the OTC Spending Card at a participating retailer:
Minerals and Vitamins
In Home Testing and Monitoring
Hormone Replacement
Weight Loss Items
Fiber Supplements
First Aid Supplies
Incontinence Supplies
Medicines, Ointments and Sprays  (with active medical ingredients that alleviate symptoms)
Topical Sunscreen
Supportive Items for Comfort, humidifiers
Mouth Care
Shower chair
Grab Bars
facial tissues, hand-sanitizers, q-tips, cough drops, etc.

Please contact me if you what to review other Medicare Advantage plans.
Categorized in: Health, Health Insurance