What Does Supplemental Health Care Cover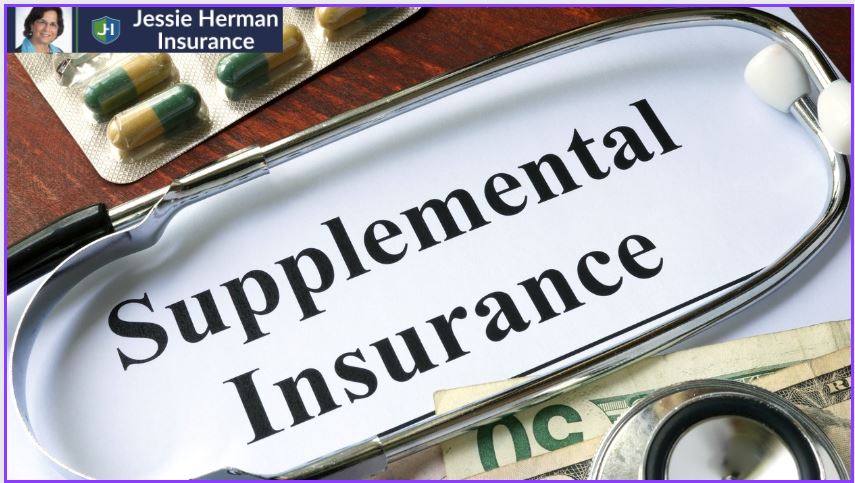 Almost every individual considers getting health insurance while planning for their life ahead. However, not everyone realizes the importance of having a good understanding of different types of health insurance policies available and what they cover. As a result, they end up getting a policy that is either too expensive or doesn't cover their future health needs.
Having all the information about the insurance policy you need is essential, and it's critical to know what it covers and what does the same coverage mean? This is especially important if you are going for supplemental health care cover. Does the supplemental health care coverage in Cumming help you in outstation? Will it sufficiently fill the gaps that your other insurance leaves you with?
We're sure you have tons of similar questions. For that very reason, we have come up with this piece. Here are all the things that Supplemental or Ancillary insurance covers:
Cancer, Heart Attack, Stroke, and other Critical Illness Policies
Cancer is one of the leading causes of death in the United States. 1 in every 3 women and 1 out of every 2 men in the US will get cancer. However, in the south, the ratio is higher, and 1 out of every 2 people will get cancer probably because of the strong UV rays and people not wearing good suntan lotion all of the time.
Because cancer can be so devastating to patients, they should have access to top-quality treatment options, including chemotherapy treatments, radiation therapy, and surgery if necessary. Our Ancillary insurance covers cancer and subsequent illnesses. Similar to cancer, heart attacks, strokes, and chronic cardiovascular disease are also covered under heart attack insurance policies in Georgia. and if you didn't know, heart attack is the #1 cause of deaths in the US. So, it makes sense to get it covered in your policy.
Your health insurance usually will have a deductible and maximum out-of-pocket expense of $5000-$20,000. You'll also incur additional expenses once you get sick such as cost of babysitters, dog sitters, loss of work income, childcare, yard maintenance, travel expenses for you and a significant other. Your health insurance won't cover any of these additional expenses, but our Ancillary insurance will.
If your family history or living location puts you at high risk of a heart attack, stroke, cancer, or other critical illness, get yourself an ancillary plan before you see a doctor and are diagnosed with a disease.  Once you have been diagnosed with a health issue or had or get a critical illness, it is usually too late to qualify for any insurance policy.
Dental, Vision, and Hearing Coverage
Dental issues like root canals, implants, crowns, bridges and tooth decay can be expensive and difficult to repair without adequate dental care. People who experience eye disease or vision difficulties like cataracts or glaucoma may also lose their ability to see clearly enough to work or drive safely. Hearing impairments make it difficult to converse appropriately with others due to trouble hearing. Any sensory abnormalities are tough to deal with, so hopefully, with the health insurance we provide, we hope amounts of medical expenses will not be a problem.
Hospital Indemnity Plans
If you have a hospital indemnity plan, it will pay for 100% of your hospital bills for covered emergencies and accidents, up to the contract amount. The plans can also include ambulance, doctor visits in and outside of the hospital, depending on the coverage.  This should help you cover your deductible and some or all of your maximum out-of-pocket expenses.
Travel Medical Insurance
If you get sick outside the United States, travel medical insurance can cover any medical bills or treatment outside of the U.S. It covers evacuation, transportation to a hospital and hospital care, and repatriation. It can also cover someone from abroad visiting the USA as a student or tourist. That is the reason why you should have Medical Travel Insurance in Cumming, before you travel anywhere outside of the U.S.
Short-term care
Short-term care is an excellent option when you need help but don't need full-time care for longer than a few weeks a year. Contrary to popular belief, short term care insurance can work, in most cases, for up to 2 years with a 180-day hiatus after 365 days. It's also an option for those who need help with daily living tasks such as dressing or bathing but don't want to be cooped up in their home all day long. Short Term Care is great if you have a 90 day or more waiting period until your Long-Term Care plan takes effect or is rejuvenating.
Home Recovery
If your doctor has prescribed medications to help with an illness or injury, but they are not working as well as they should be, you may be recommended that you go home to recover at home. This is called home recovery and can be expensive. Also, if you're recovering from surgery or another medical procedure, having someone around can make a big difference in your recovery. That is why people often opt for home care recovery insurance since it covers the cost of a caregiver.
Closing thoughts
We know it is hard to trust people in the market for health insurance, with so many stories not working out for honest people. But at Jessie Herman Insurance, I stake my reputation on getting you the best plan for your needs and budget. Contact us today if you are looking for a supplemental health care plan in Cumming.
Categorized in: Health Insurance